To update your credit card information, please follow the steps below:
1. Log in to your account.
2. Hover your mouse over your name on the top right hand corner and click Account Settings.

3. In Account Settings, head to the Payments section and click 'Edit.'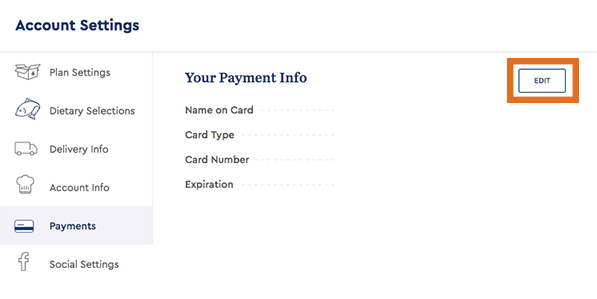 4. Enter in your credit card information and click the 'Update' button. Once complete, a green confirmation banner will appear at the top of your screen.