If you would like to update your upcoming menus, please follow the steps below:
1. Head to your Upcoming page and locate the scheduled order you'd like to update.
2. To deselect a recipe from your order, click the red 'Remove' link.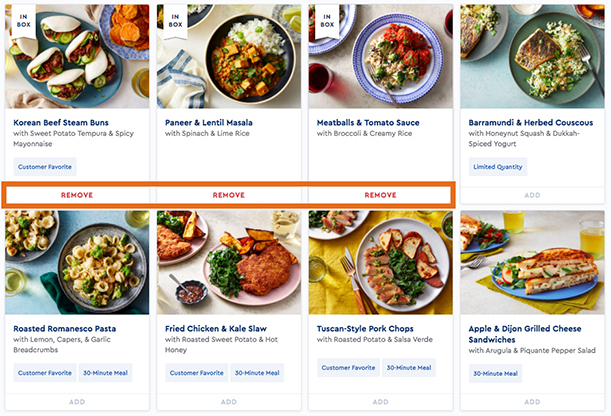 3. To place a recipe in your order, click the blue 'Add' link.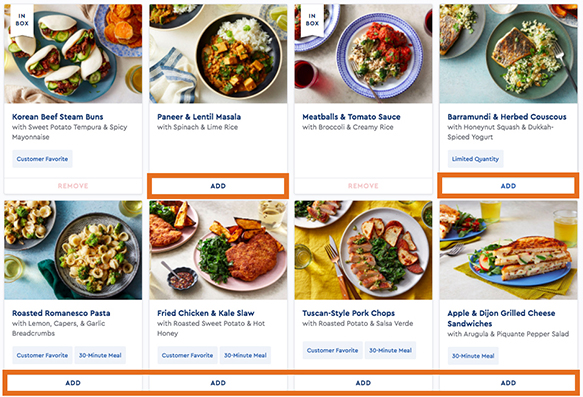 4. Once selected, a white 'In Box' flag will appear on the recipe image.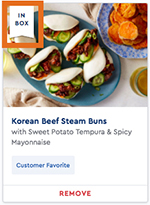 Please note that if you choose to receive 4 recipes on the Family Plan, you'll automatically receive all four recipes and you won't need to update your menu.