If you would like to update your upcoming menus, please follow the steps below:
1. Head to your Upcoming page and locate the scheduled order you'd like to update.
2. To change your default recipes, click on the 'Change Recipes' button to the right of the week you'd like to edit.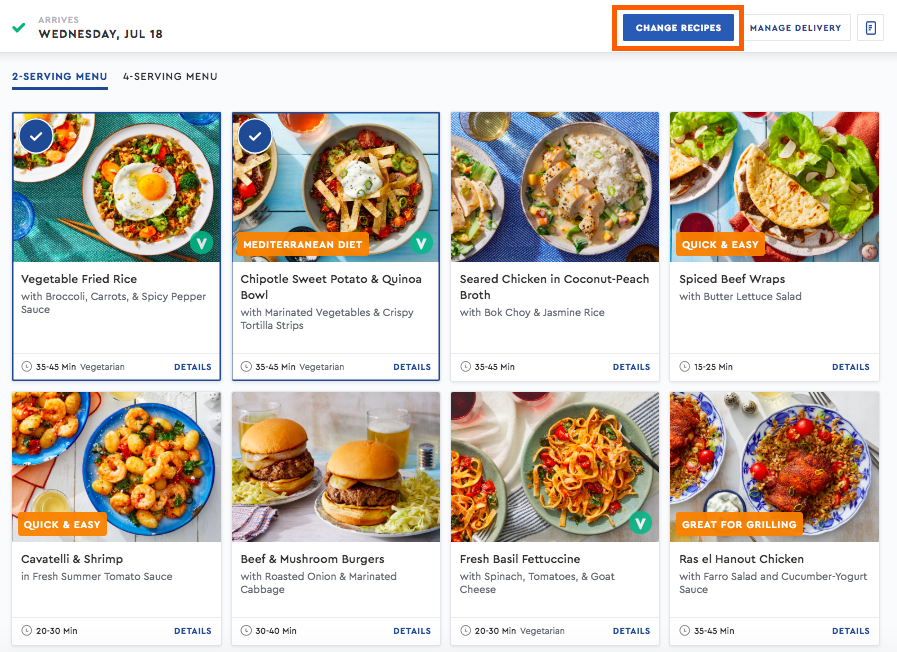 3. To select a recipe, click on the blue 'plus' symbol next to the recipes you'd like to receive, and you'll see a blue checkmark once the recipe is selected.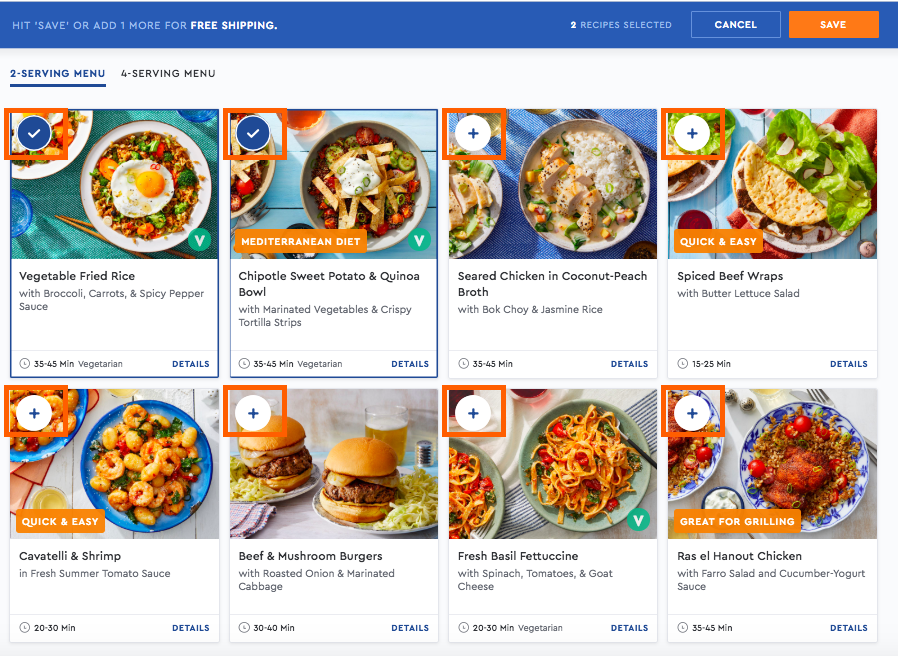 4. Once you're done making your selections, hit 'Save' on the top right hand corner to lock in your recipes. 
Please note that if you choose to receive 4 recipes on the Family Plan, you'll automatically receive all four recipes and you won't need to update your menu.