If you'd like to explore a different plan, you can switch from the 2-Person Plan to the Family Plan, or vice versa. To change plans, follow the instructions below:
1. Log in to your account.
2.  Hover your mouse over your name on the top right hand corner and click Account Settings.

3. In the Plan Settings section, click the 'Edit' button to the right of your 'Meals' section.

4. A pop-up will appear. Next to 'Plan Type,' select 'Two-Person' or 'Family' from the drop-down bar.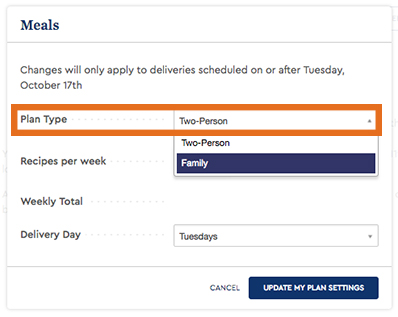 5. Next to 'Recipes per week,' select the number of recipes you'd like to receive in each order.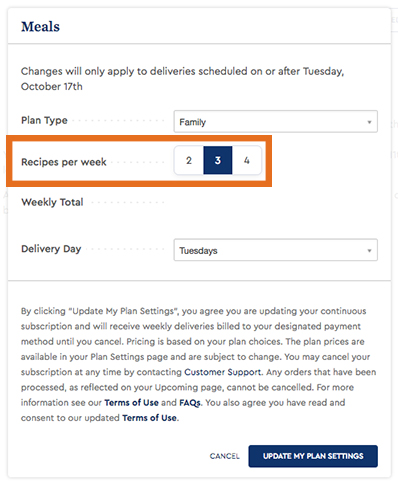 6. Once you're done, click the 'Update My Plan Settings' button.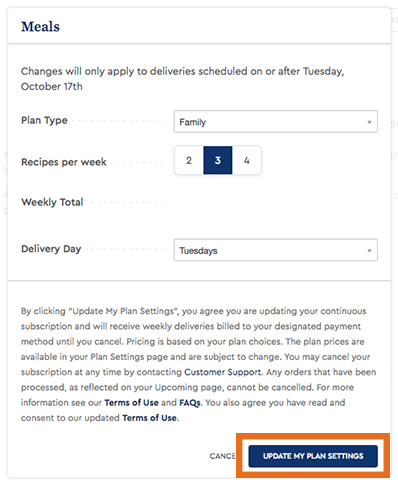 7. A green confirmation banner will appear at the top of the page and you will receive an email confirming your plan change.