Our Signature for 4 meals are designed to serve a family of 4, while our Signature for 2 meals and WW Freestyle meals are perfectly portioned to serve 2 people.
If you'd like to switch plans, head to your Plan Settings. From there, click 'Edit' and select the plan you'd like to switch to. Please note that all changes should be made by the 'Changeable Before' date in order to update your next scheduled delivery.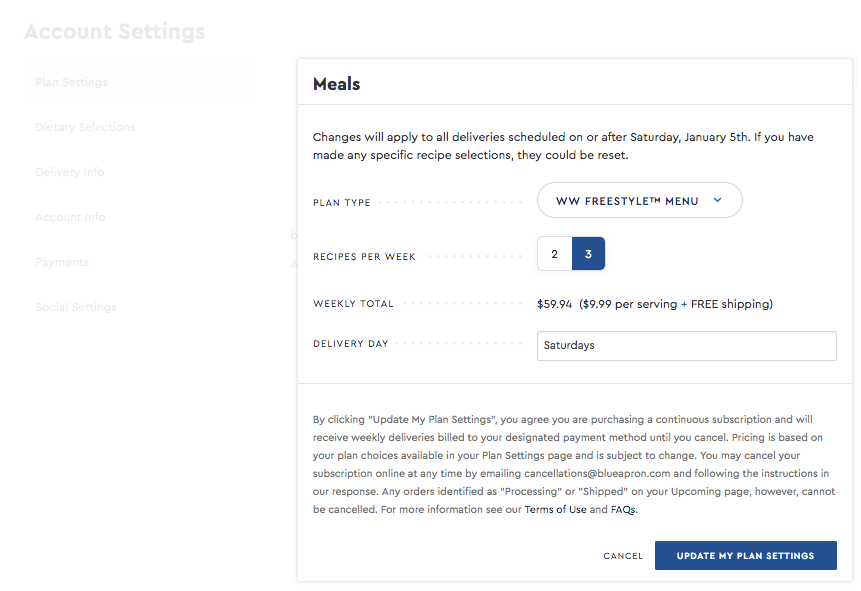 You can also temporarily switch your meal plan for an upcoming week by visiting your Upcoming page. Locate the week you'd like to modify, and click on the drop-down menu below the delivery date to select the plan you'd like: Signature for 2, WW Freestyle, or Signature for 4.
Just be sure to make all changes by the 'Changeable before' date, which you can view by clicking on the rectangular icon to the right of the 'Manage Delivery' button.