To begin cooking with us again, follow the steps below to reactivate your account:
1. Log in to your account with your account email and password.
2. Select the account (meals, wine or both) that you'd like to reactivate.
3. Click the 'Reactivate Account' button.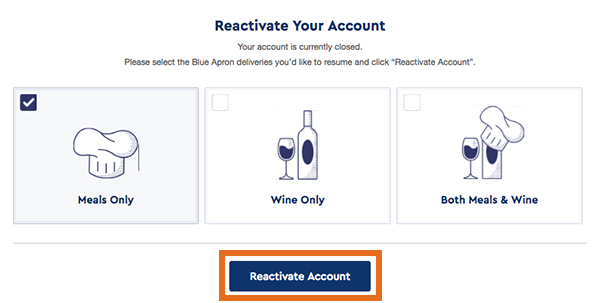 4. Once your account has been reactivated, a green confirmation banner will appear at the top of the page. You will also receive an email confirmation with your plan summary.