We're excited to have you back in the kitchen with us!
To reactivate your account, sign back in with your original e-mail address and password. If you previously had both meals and wine deliveries, select 'Meals Only,' 'Both Meals & Wine,' or 'Wine Only' and click 'Reactivate Account' to resume your selection.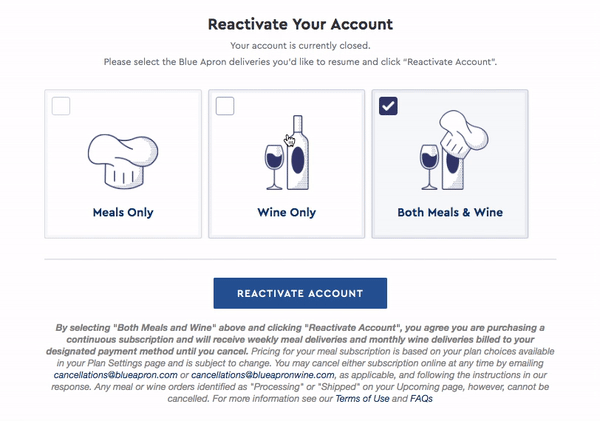 If you only had a meals account, you'll just need to click the orange 'Reactivate Account' button after signing in, and your weekly deliveries will resume.