If you'd like to unsubscribe from Blue Apron's email announcements (such as newsletters, promotional offers, recipes of the week), follow the steps below:
1. Log in to your account.
2. Hover your mouse over your name on the top right hand corner and click Account Settings.

3. In Account Settings, head to the Account Info section and click 'Edit.'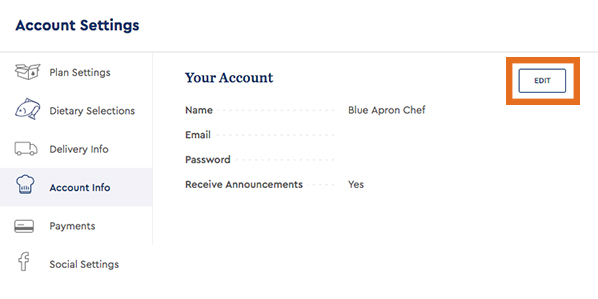 4. Next to 'Receive Announcements,' uncheck the box.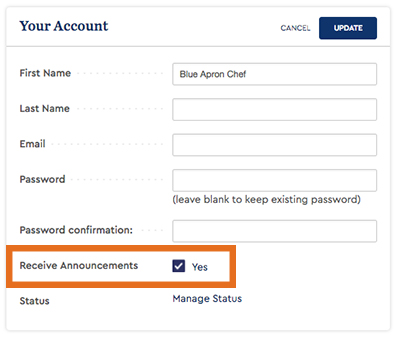 5. Click 'Update' and a green confirmation banner will appear at the top of the page.