To update your dietary selections, follow these steps below:
1. Log in to your account.
2. Hover your mouse over your name on the top right hand corner and click Account Settings.

3. In Account Settings, go to the Dietary Selections section.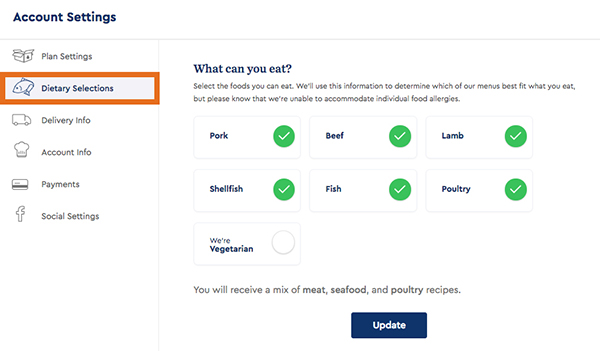 4. Select the foods you can eat and then click 'Update.' These selections will help to determine which of our menus best fits what you eat, but you'll still be able to adjust your menu. Please note, we're unable to accommodate individual food allergies.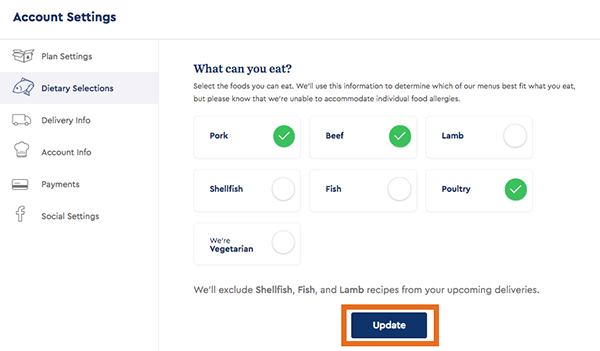 5. If you're a vegetarian, please check the 'We're Vegetarian' box and click the 'Update' button.