Yes, when you receive our 2-Person Plan or our Family Plan consisting of 2 recipes per week, you're able to customize your recipes based on your dietary selections.
To select your recipe combinations, follow the steps below:
1. Log into your account.
2. Head to your Upcoming page.

3. Select the week you would like to modify.
4. Click 'Change Menu.'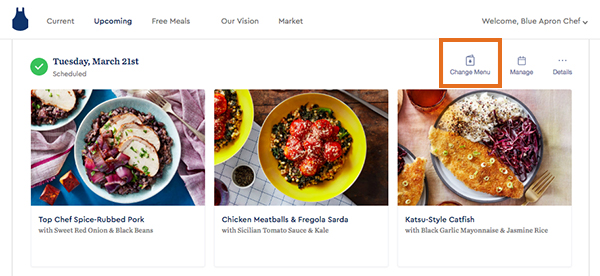 5. Select the recipes you would like to receive and click 'Save.'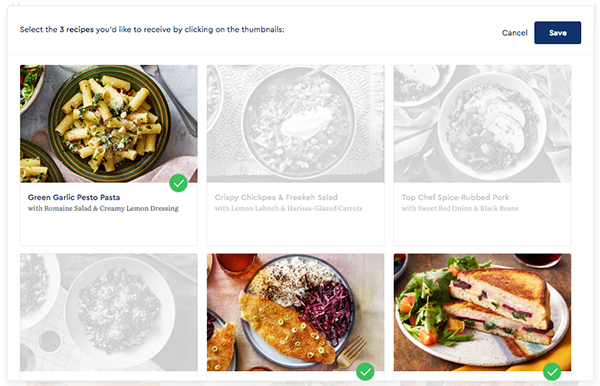 Please be sure to update your menu before the 'Changeable' date located in 'Details.'
.