If you'd like to change your delivery day for an upcoming week, visit your Upcoming page and locate the order you'd like to modify. Select 'Manage Delivery' for the option to reschedule and select your preferred date out of the available delivery days. This will change your delivery day for that order, while keeping the rest of your deliveries scheduled for your regular weekly delivery day indicated in your Plan Settings.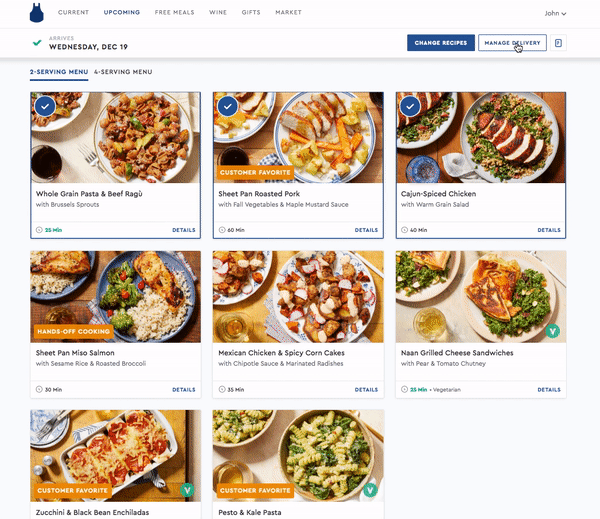 You can also temporarily change your delivery day on the mobile app by locating the delivery date you'd like to reschedule on your 'Upcoming' tab. Tap the 'Reschedule' button below the scheduled delivery date to choose a new date. Click 'Change Delivery Date' to confirm.
Just be sure to make all changes by the 'Changeable before' date, which you can view by clicking on the Receipt icon to the right of the 'Manage Delivery' button.